Creative Marketing Agency London - Guerrilla Street Marketing
Creative guerrilla marketing & promotional staffing agency working with brands and media agencies. Delivering bespoke street marketing campaigns, train & tube station postering advertising and face to face guerrilla marketing solutions that create buzz, raise awareness and drive sales.
Bespoke guerrilla marketing campaigns can include: Clean & Chalk Stencil Advertising, Building Light Projections, Branded Promotional Trailers, Promotion Roadshows, Reverse Graffiti Advertising, Promotional Staff, Wild Postering, Advert Bikes, Ad Boards and Promotional Space Hire.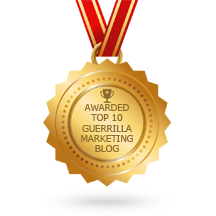 Creative Guerrilla Marketing - In Store Product Sampling Staff - Chalk & Clean Stencils - Train Station Advertising
Supplying brands and media agencies with bespoke creative guerrilla marketing ideas nationwide, Love Creative Marketing ensures that all event promotional campaigns will have a big impact on targeted audiences and on social media networks. As a professional promotional staffing agency we carefully select promotional staff that are professionally trained and match your brand identity. LCM is known as one of the best street marketing agencies.
Product Sampling Agency
Reverse Graffiti Marketing
Hire Promo Girls
Train Station Sampling
Guerrilla Marketing Postering
Chalk Advertising
Brand Awareness and Street Marketing Ideas
Wild Posting Advertising
Projection Westminster
Hire Promo Girls
Branded Bus
Product Sampling
Tube Station Advertising
Mobile App Sign Ups
Costume Staff UK
Event Exhibition Staff
Promotion Girls
Product Demonstration Staff
Product Sampling
Ad Rider Staff
Food Sampling Staff
Product Sampling Staff
Leaflet Distribution Staff
Train Station Sampling
Promo Girls
Hire Event Staff
Chalk Stencils Advertising
Train Station Promo Staff
Exhibition Staff
Experiential Marketing Staff
Guerrilla Marketing Staff
Pop Up Shop Hire
Product Sampling Staff
Product Stand Design
Experiential Set Design
Leaflet Distribution Staff
Sporting Event Event Staff
Promo Video production
Building Projections
Guerrilla Poster Advertising
Hire Promo Girls
Pop Up Shop Staff
Guerrilla Marketing
Mobile Vehicle Trailer
Costume Character Staff
Pop Up Shop Sales Staff
Data Capture Staff
Event Staffing Teams
3D Floor Art
Guerrilla Marketing Staff
Product Sampling Staff
Mobile Media Vehicle
Exhibition Staff
Hire Promo Models
Promotional Staffing
Branded Bus Hire
We are fortunate to work with some great brands providing pop up shops, experiential marketing campaigns, guerrilla marketing stunts and promotional staffing services. A dedicated team of creative marketing experts will work with you tailoring your promotion campaign so maximum results can be achieved.
Creative Guerrilla Marketing - Street Marketing - Tube Station Advertising
Unconventional Marketing Solutions
Are you are launching a product or service or looking to conduct an experiential marketing campaign?  Speak to the event industry marketing experts today.  We plan and promote projects nationwide that are very effective.   Guerrilla marketing campaigns (buzz marketing) are a great marketing tool used to raise brand awareness as well as social media engagement. If you would like to hire promotion staff  London, Birmingham, Manchester or Scotland from a leading promotional staffing agency, call us now as we have a dedicated database of 4000 promotional staff nationwide ready to work.
We will work to get your brief or quote back to you within your deadlines and ensure we are competitive.
Street marketing brand activations include: experiential marketing – guerrilla marketing – pop up shops – promotional staffing services.
We can provide you with top locations in London, Manchester & Birmingham to name a few. We specialise in targeted guerrilla style, with minimum risk.
Contact us to see how we can help. Contact Form or Call +442076072568